As an end of year treat 100 of the Boland children from the Anna Foundation had a fun picnic in Radloff park, enjoyed KFC kindly sponsored, and thereafter went to the Playhouse Theatre in Somerset West to watch an entertaining performance of Shrek!   Well done Playhouse Theatre Somerset West, what a brilliant performance of Shrek. Thank you for sponsoring the Anna Foundation children's tickets and treats!   After the show there was much excitement as the characters came to great...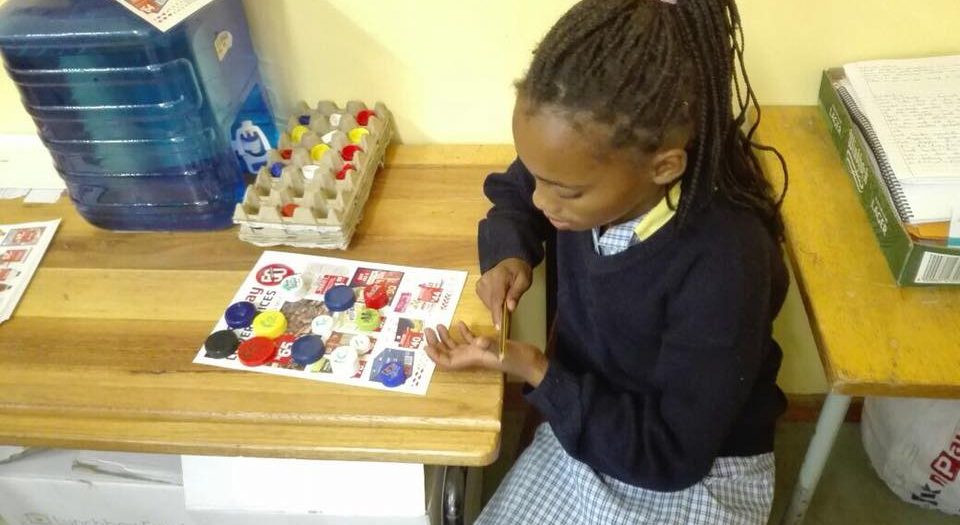 Learning does not have to be expensive.  Renee Lighton from Lighton Education (one of Anna Foundation's facilitator trainers), shows how one can show children colours, mathematics, financing, budgeting and more with simple tools like bottle tops and store adverts! In the rural areas, some disadvantaged children do not always have access to educational tools which come standard at other schools. ...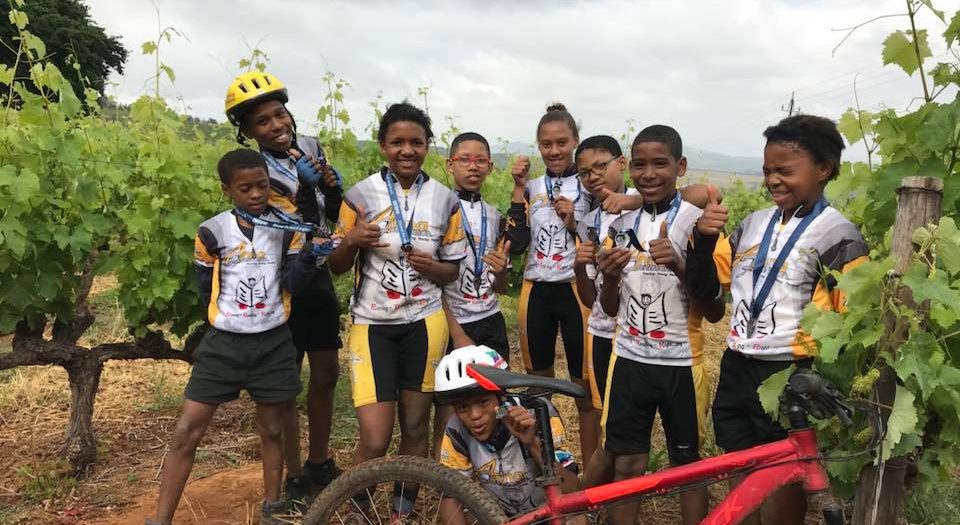 As part of our Sports programme some of our Anna Foundation children and teenagers are selected based on their ability to compete in Mountain Bike competitions.  Last weekend all were successful young champions at the Dirtopia Delheim MTB race, conquoring some tough terrain i n the vineyards and mountain tracks of Delheim. ...
On the 11th November 2017, children from the Anna Foundation afterschool programmes from Stellenzight, Simonsig and Neethlingshof sped past in a flash of the yellow at the Blueboost Winelands Marathon pre-event Fun run.    The children of the Anna Foundation are getting fit with the Sports Programmes done on the farms during the week and the several Fun Runs they participate during the year. Much fun was had by all on the jumping castles after the event and got a good...