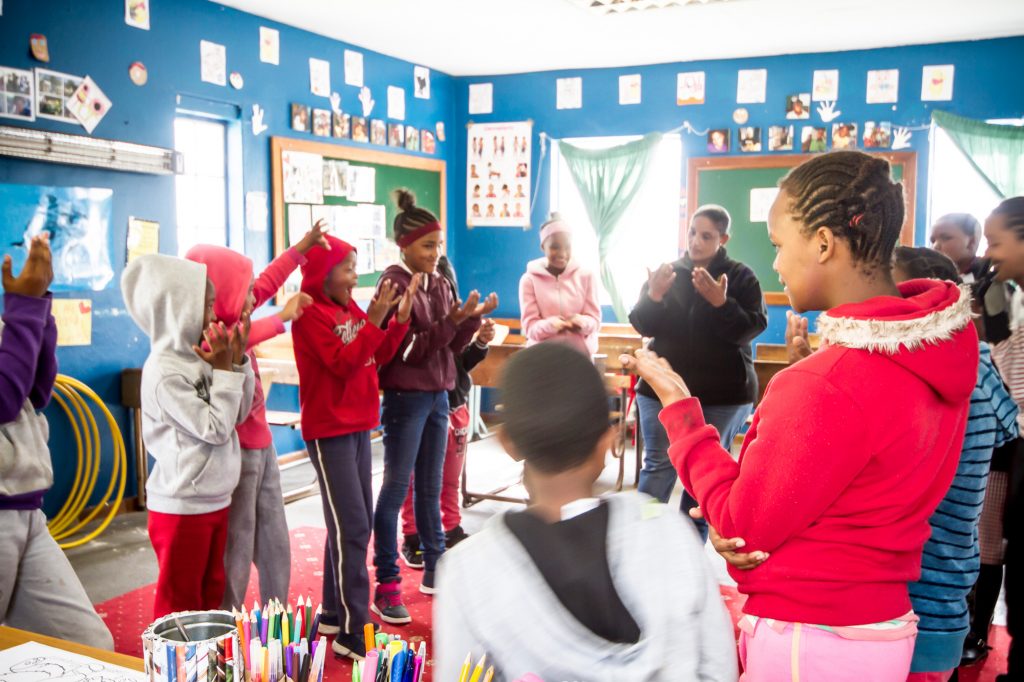 The Anna Foundation was started in July 2005 by Anna Brom who was volunteering as a remedial teacher at a disadvantaged farm and township school in Mpumalanga, South Africa. Remedial education at these schools largely entailed teaching basic literacy (i.e. reading and writing) to learners of all ages. A vast number of learners aged 15 – 17 years, still attending primary school, were identified as unable to read at the level of an average 9-year old child. No special needs teachers are provided in these schools and no support supplied for these slower learners. It became clear that the need for greater support to these isolated and underprivileged schools in South Africa was crucial. Challenges faced by these schools include overcrowded classrooms, limited educational resources, lack of library facilities, language constraints, isolated geographical locations and poor transport availability. The Anna Foundation was created to provide support to these rural children and to provide them with a stimulating and uplifting environment.
Anna started by providing support classes in English and Maths to learners from Ipani Primary school. The school had no library facility so Anna started a library-in-a-box system, providing children with their first-ever taste of reading their own book. There were also no sports facilities at the school so Anna started a running group. These reading and running activities were then combined and became the start of the Anna Foundation's 3Rs programme, namely Reading, Running and Right-ing. In order for children to become part of the running club, they had to read two books per week. The third R, Right-ing, was introduced to address the importance of positive self-esteem and self-worth, and help teach children different life skills.
The 3 Rs programme is currently implemented on farms and in rural schools throughout the Western Cape. Local women from these rural communities are trained in the 3 Rs programme and become responsible for implementing it on a daily basis. The Anna Foundation has been a registered non-profit organisation since 2005 and working on farms in the Western Cape since 2007.