The Anna Foundation is delighted to have won 1st prize for the "GEES (=spirit)" charity competition at the Sanlam Cape Town Marathon! #SCTMcharitygees . For many years the Anna Foundation children have been participating in the Sanlam 5km Peace run as a build up to the marathon and manning a water table at the marathon. This year the organisers launched this new incentive.
The Anna Foundation children from winelands' rural farming communities will benefit directly from the Sanlam Cape Town Marathon, Africa's only IAAF Gold label status marathon by winning this amazing prize.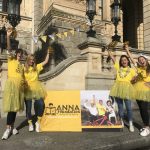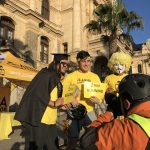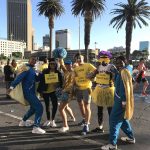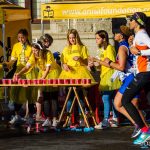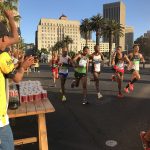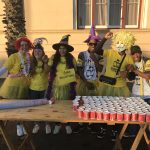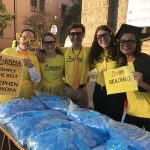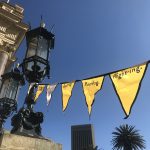 Over 100 children from the programme participated in the 5km Peace Run a day before the marathon, and many of the Anna Foundation children, supported by school children from Somerset College manned the Anna Foundation water station during the event with lots of gees and spirit and were overjoyed to win the 'Gees' Prize, the first prize of R100 000 for the water table that displays the most 'Gees'.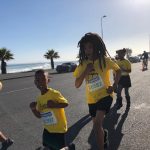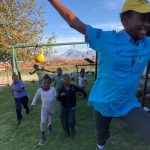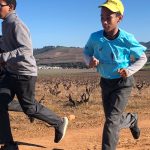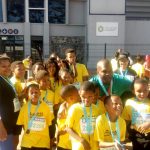 To raise awareness of the marathon among the Anna Foundation community, many children also participated in the #MyTChallenge.  During running training on their rural farms, the marathon t-shirt was worn by many Anna Foundation aspiring athletes.
The Anna Foundation is an organisation committed to the sports, education and life skills development of rural children in the Western Cape.  The 667 learners in the Anna Foundation 3R's programme (Reading, Running and Right-ing), are involved in the after-school programmes. Each child benefits annually from 200 hours of educational support, 100 hours of computer access, 100 hours of reading, sport and life skills training, plus 200 cooked meals.
"Our all-encompassing holistic approach to building a solid community of support around the child has proven a success over the past 14 years.  Our goal of building the child's self-esteem and self-worth are evident in the success of children who are integrated into Anna Foundation programmes," said Anna Brom, Director and Founder of the Anna Foundation.