On 17 and 18 January, the Anna Foundation training team visited the Graham Beck Training Centre in Robertson and the Van der Stel Sports Centre in Stellenbosch respectively. The team was welcomed by 22 facilitators in Robertson and 18 facilitators in Stellenbosch.
The event that brought everyone together?
The first facilitator training session for the new year!
The rural women who teach at the Anna Foundation's after-schools receive monthly training, where new skills and best practices are shared, as well as tips and tools to creatively implement the 3Rs programme (Reading, Running and Right-ing).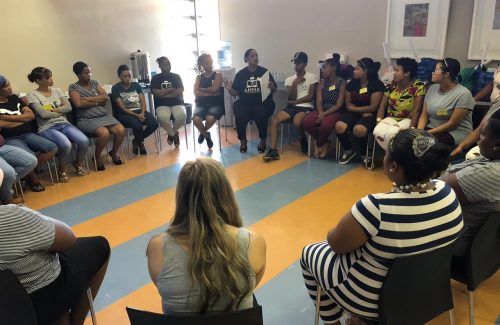 At the first training session of 2019, the focus was on recapping the basics and preparing for the start of the new school year.
Some of the aspects covered were the:
role of the facilitator in the classroom
lesson planning
strategies to maintain discipline
the identification, sounding and writing of phonics in literacy teaching
Anna Foundation senior project manager and lead trainer, Carol Sampson, shares her vision for 2019 with us:
"My vision for 2019 is:
to improve the teaching and learning of the basic math operations at the after-school and to achieve a 2% improvement in the June and November math results;
to continue our relationship with Usiko for the presentation of our teen workshops and to have more workshops for the year;
to have our Langeberg projects participate in more events; and
to improve our support of the scholarship learners."