Supplement manufacturer sponsors 100 children with monthly Covid-19 multivitamin  
Stellenbosch-based non-profit organisation Anna Foundation has always followed a holistic approach to youth education. This is reflective in their flagship after school programme The 3Rs that focuses on Reading, Running and Right-ing (referring to 'right living').
Similarly, this winter the Foundation adopted a holistic approach to combatting Covid-19. Over and above their efforts to keep learners' bodies well-nourished during lockdown, they were proud to partner with supplements manufacturer, Willow Wellness, who sponsored 100 children with an ongoing monthly supply of multivitamins.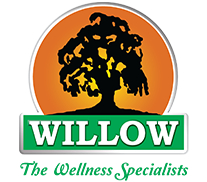 The company designed and manufactured a special Covid-19 multivitamin for learners, containing increased Vitamin C, D and Zinc components to ward off winter ailments such as the common cold and flu and more importantly to strengthen children's immune systems in the event of them contracting Covid-19.  
Founder of Anna Foundation, Anna Brom, said: "We are extremely grateful to the team at Willow Wellness for their unique multivitamin solution and the significant financial contribution they have made that has helped to preserve the good health of our learners in rural and farming communities.
As many children live a far distance from public clinics or health facilities, we have been greatly concerned for their physical wellbeing throughout lockdown. The multivitamins have been enthusiastically received by both parents and children alike and we are confident that this multivitamin is greatly enhancing the children's health and strengthening their immune systems."