It seems all single-track leads to Hermanus this November for the much-anticipated FNB Wines2Whales 3-day stage race. One charity cycling team making a bright yellow splash at the event is Team Anna Foundation. The 10-strong band of Cape Winelands residents hopes to raise awareness and funds to help close the education gap within the Western Cape's disadvantaged rural and farming communities.
Collectively, the group is a cycling force to be reckoned with, boasting an exhaustive list of cycling accolades in their age categories, including podium finishes at Absa Cape Epic (Masters) and FNB Wines2Whales, and MTB SA champion.
"As an official charity of the FNB Wines2Whales, we are absolutely delighted to be able to use this prestigious event as a platform to raise awareness of the work we do that addresses the educational and social needs of disadvantaged school children in rural and farming communities, and to highlight the positive impact that our after school programmes are having on their self-development," says Brom.
While the pandemic cast a temporary shadow over growth plans due to hard lockdown, the team has focused much attention on adjusting and fine tuning their organisational strategy to adapt to prolonged school closures, rotational schooling and strict social distancing restrictions, in order to help close the increasing educational gap left by the public school system.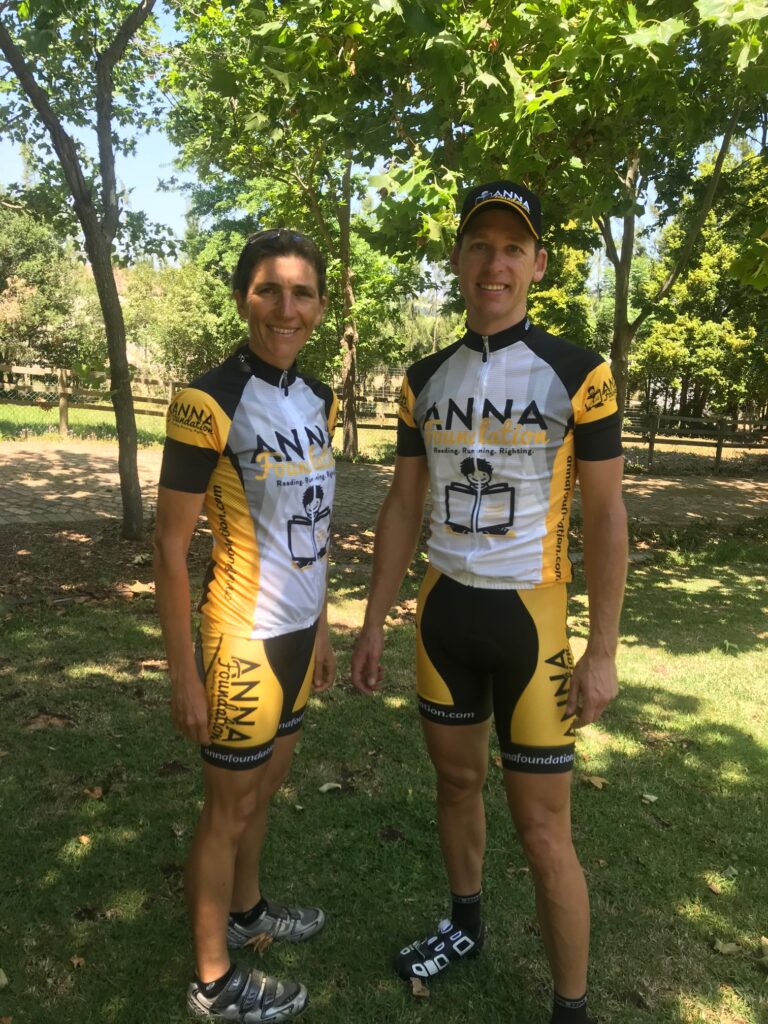 Ambitious targets for 2022
The Stellenbosch-based charity uses education, life skills and sport as three primary tools to offer lifelong learning to disadvantaged school children through the delivery of their after school progamme at 16 centres across the Western Cape.
In additional to the 700 children they already support, the organisation has identified a further 6 projects (approximate 250 children) living in Stellenbosch, Paarl and Somerset West areas, who are in dire need of an after school educational programme, yet whose schools lack the resources to financially contribute towards the programme. In order for the Foundation to commit to these additional children, they will need to raise a further R1 million in funding, to cover the costs of employing facilitators, remedial support and educational resources.
"We understand that the last 18 months have been financially challenging for businesses of all shapes and sizes, across many industries, and on a global scale. For this reason, we are indebted to our loyal donors and fundraisers, without whom, we would not be able to service this growing need for additional educational support within our local communities. No matter how small, your contribution is gratefully received and will be used to change the lives of our future community leaders."

Meet Team Anna Foundation
1. Clark Gardiner & Eben Espach (Vets)
2. Adi Enthoven & Carel Vosloo (Vets)
3. Pierre-Henri Olivier & Leonardo Van Onselen (Vets)
4. Hanes Hanekom & Sakkie Hanekom (Vets)
5. Anna Olivier & Ronelle Nattras (Womens)
To show your support, visit Team Anna Foundation's official GivenGain fundraising page.