Anna Foundation is committed to inspiring and motivating young girls to get in the saddle! Our ladies charity team at FNB Wines2Whales is just one way we're walking the talk – as trail runners Ronel Nattrass of Runstrong and our founder Anna Kathleen Brom swap their running shoes for cleats and tackle the 3-day Chardonnay event that kicks off on Friday 5 November!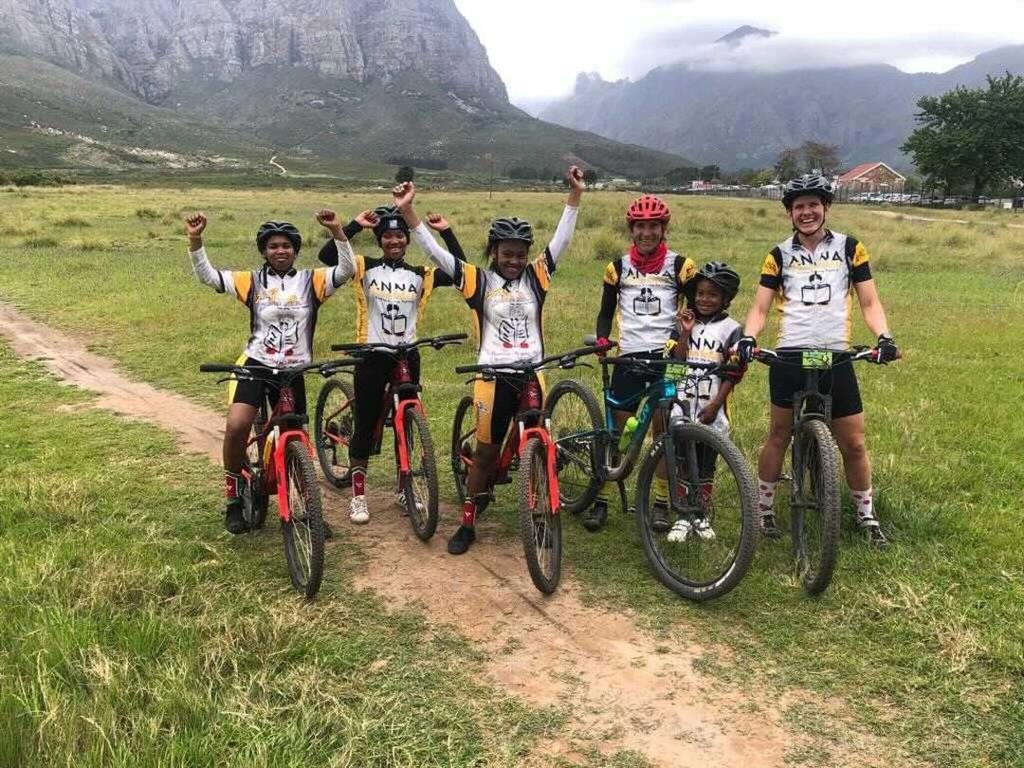 We are proud to be supported by other organisations and professional female cyclists who are championing women's inclusion in the sport, including WOOLWORTHS, who is Wines2Whales official Women's partner and committed to getting girls on bikes!
Our good friend and professional cyclist Ariane Lüthi – despite her busy training schedule – has often made herself available to meet our learners, share her story and provide bike skill training sessions in Stellenbosch. She is a real example to our young girls that through hard work and dedication, cycling can open up the world to an exciting future!
This year's Cape Epic revealed some more memorable moments for South African women's cycling: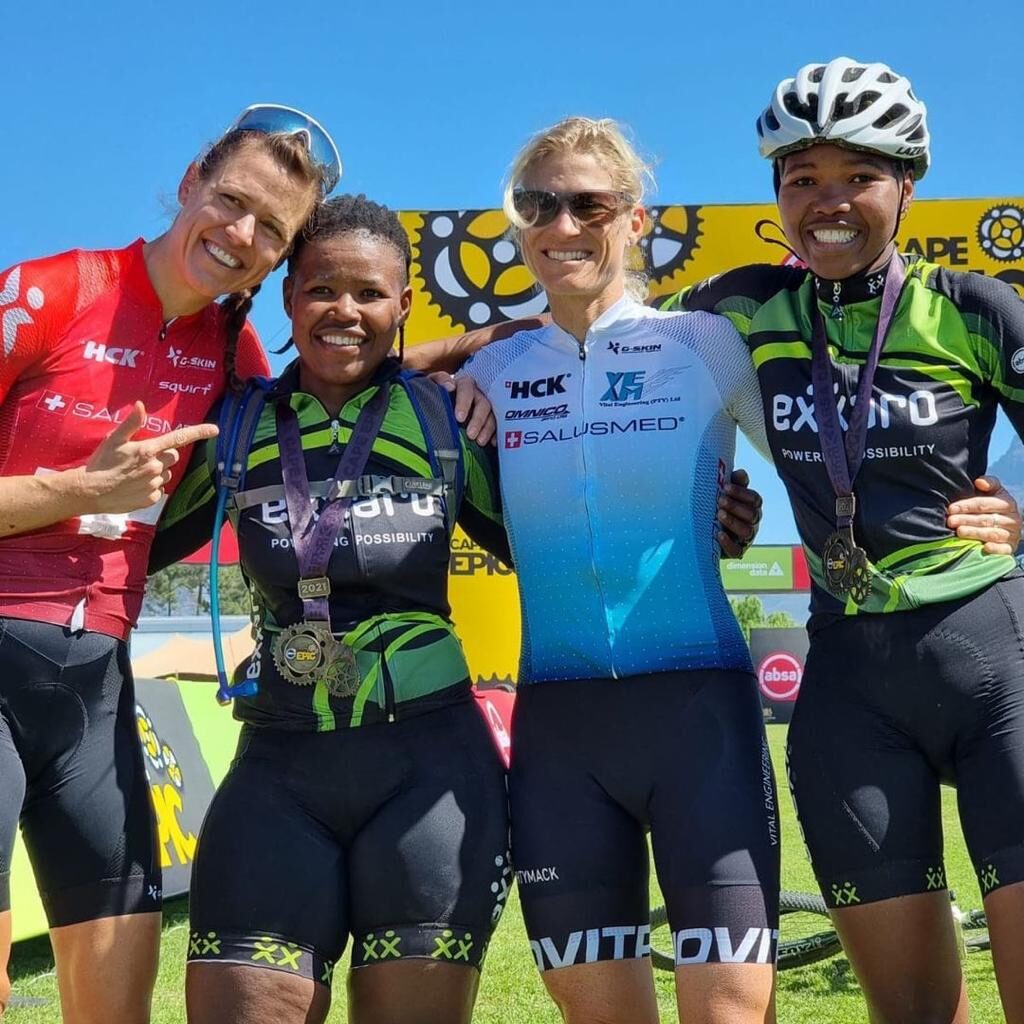 Absa African Women's Jersey winners Candice Lill and Mariske Strauss, riding for Faces Africa, brought home the silver for South Africa, with Ariana Lüthi and South African partner Robyn de Groot coming in at 3rd!
The incredible ladies team from Exxaro, Refilwe Mogorosi and Andisiwe Gatyen Skeyi made a huge impression on everyone in this year's event by completing all nine stages of the event – a real inspiration to our learners!