Iconic wine brands, Kanonkop Wine Estate, Fairview Wine and Cheese and Groot Constantia have joined 18 other farms in the Western Cape to offer the children of farm workers an extended academic, sports and life skills after schools programme in partnership with the Anna Foundation.
The education and empowerment of children residing on these farms is a top priority of the owners and the '3R's' programme has been selected for its academic integrity, long-term   impact and sustainability. The '3 R's' refer to Reading, Running and Right-ing.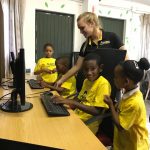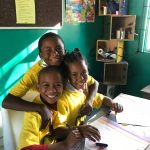 The programme runs five days a week after school from 15:00 – 17:00 and includes education, sports and life skills activities that have been professionally designed by educational specialists. A drama therapist and specialist in Human Movement studies have been involved in the programme design.
Groot Constantia partnered with the Anna Foundation to support farmworker's children living on the farm. Jean Naudé, the CEO of Groot Constantia, is very positive about the programme and believes strongly in supporting his farm worker's children.
"These kids are the future. We need to widen their horizon for us all to have a better future."
"We're excited by the robust academic curriculum, as well as the sporting and life skills that the children will be exposed to," said Johann Krige, owner of Kanonkop.
Clifton Stuurman, who is Anna Foundation's most experienced facilitator and student mentor, was recently appointed to run the Kanonkop project, along with Leticia Breda, a Kanonkop employee assisting with primary school children.
"Management at Kanonkop is committed to this programme 100% and believes that the dreams of children on the farm will be ignited by this partnership. From our experience on other farms, the children will experience emotional growth. Each child has their own individual challenge, but with insight and compassion, difficulties can be overcome and dreams accessed," said Stuurman."I think it will change some children's lives forever."
According to Anna Foundation director and founder, Anna Brom, the aim of the '3 R's' programme is to offer children life-long learning and to build positive self-worth and self-respect.
"In the last fifteen years, we have seen many children given opportunities that have expanded their horizons and increased their choices," said Brom.
"Fairview have an established academic programme, but the Anna Foundation's '3R's' programme will build on the work we have done and expand the children's experience by including sport and lifeskills training, all presented in an experiencial and fun way," said Niel Du Plessis, Manager of Fairview.
"We believe in this community initiative and what attracted us to the Anna Foundation curriculum was their sport's programme, which fits well into Fairview's health initiative. We host trail runs and mountain biking on our cycling route at Fairview," he added.